USBFlash ™ | External hard drive
Regular price

$44.00 USD

Sale price

$26.95 USD

Unit price

per
Tired of the pop-up message on your phone that you don't have enough storage space?

You're outside the campground and want to capture the beauty of nature with your phone camera, but the low storage space means you can't do that. You plan to take a beautiful photo of your loved one smiling, but the low storage won't let you. You're on a trip and your boss has sent you an important file to view, but you can't download and open that file because your phone is low on storage space. Are you dealing with the troubling problem of low storage space anytime, anywhere? USBFlash ™ is the solution for all storage problems of your phone or computer!
Store hundreds to thousands of your personal things: photos, videos, music and other files, you name it, you can move it all to the USBFlash™ | External hard drive!
Works on Apple and Android Devices: Best of all, the USBFlash™ | External Hard Drive is the ultimate external storage that works on USB Type-C, USB Type-A and Apple devices!
Wide usability: It is the perfect electronic accessory for your Android or Apple device. With this external hard drive you can free up your storage space, back up your files and videos directly from the USBFlash™ | View the External Hard Disk yourself!

Usable with:
Apple-products
Laptops with a USB port
Android devices with a USB-C port
Android phones or tablets with a micro USB port
Experience a transfer speed of up to 130MB and a retractable slide design that lets you go anywhere!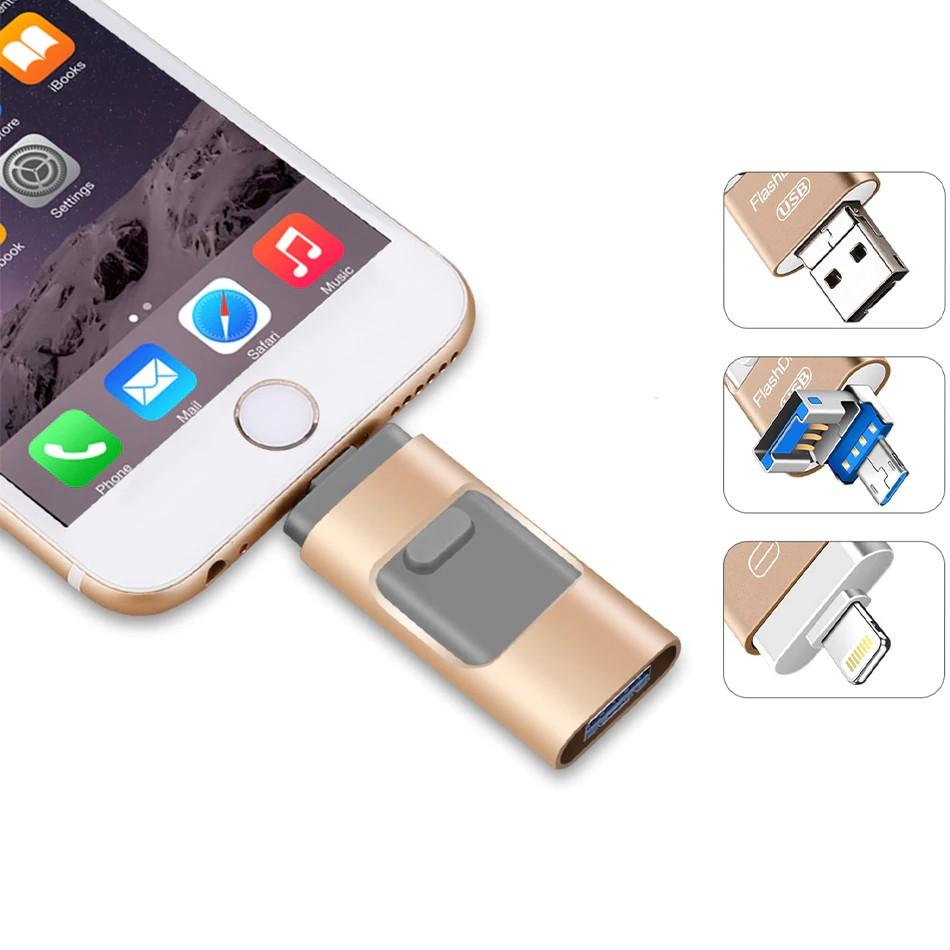 100% satisfaction guarantee
 Free Shipping
We take care of the delivery costs.
 24/7 Customer Service
Send us an e-mail. We are always here to help.
 14-day money back guarantee
If the product is not good, you have 14 days to return it.
Share